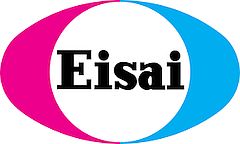 TOKYO and CAMBRIDGE, Mass., Jan 16, 2023 – (JCN Newswire via SEAPRWire.com) – Eisai Co., Ltd. and Biogen Inc. announced today that Eisai has submitted a marketing authorization application for lecanemab (Brand Name in the U.S.: LEQEMBI), an investigational anti-amyloid beta (Abeta) protofibril(1) antibody for the treatment of mild cognitive impairment (MCI) due to Alzheimer's disease (AD) and mild AD dementia (collectively known as early AD) with confirmed presence of amyloid pathology in the brain to the Pharmaceuticals and Medical Devices Agency (PMDA).
This application is based on the results of the Phase III Clarity AD study and Phase IIb clinical study (Study 201), which demonstrated the lecanemab treatment showed a reduction of clinical decline in early AD. Prior to submitting this application, Eisai utilized the prior assessment consultation system of PMDA, with the aim of shortening the review period for lecanemab.
In the Clarity AD study, lecanemab treatment resulted in highly statistically significant results, reducing clinical decline on the global cognitive and functional scale as the primary endpoint (CDR-SB(2): Clinical Dementia Rating-Sum of Boxes) as early as six months, and over time across all time points. All key secondary endpoints also showed highly statistically significant results. Especially, treatment with lecanemab showed a statistically significant reduction in amyloid plaque burden at all timepoints starting at 3 months in the amyloid PET study and statistically significantly slowed decline of activities of daily living on ADCS MCI-ADL(3). The most common adverse events (>10%) in the lecanemab group were infusion reactions, ARIA-H (combined cerebral microhemorrhages, cerebral macrohemorrhages, and superficial siderosis), ARIA-E (edema/effusion), headache, and fall.
In November 2022, the results of Clarity AD study were presented at the 15th Clinical Trials on Alzheimer's Disease (CTAD) conference and simultaneously published in the peer-reviewed medical journal the New England Journal of Medicine(New Window).
In the U.S., lecanemab was granted accelerated approval as a treatment for AD by the U.S. Food and Drug Administration (FDA) on January 6, 2023. On the same day, Eisai submitted a Supplemental Biologics License Application (sBLA) to the FDA for approval under the traditional pathway. In Europe, Eisai submitted marketing authorization application (MAA) to the European Medicines Agency (EMA) on January 9, 2023. In China, Eisai initiated submission of data for BLA to the National Medical Products Administration (NMPA) of China in December 2022.
Eisai serves as the lead of lecanemab development and regulatory submissions globally with both Eisai and Biogen co-commercializing and co-promoting the product and Eisai having final decision-making authority.
This release discusses investigational uses of an agent in development and is not intended to convey conclusions about efficacy or safety. There is no guarantee that such an investigational agent will successfully gain health authority approval.
For more information, visit www.eisai.com/news/2023/news202307.html.
MEDIA CONTACT:
Eisai Co., Ltd.
Public Relations Department
TEL: +81-(0)3-3817-5120
Eisai Inc. (U.S.)
Libby Holman
+ 1-201-753-1945
Libby_Holman@eisai.com
INVESTOR CONTACT:
Eisai Co., Ltd.
Investor Relations Department
TEL: +81-(0)03-3817-5122
Copyright 2023 JCN Newswire. All rights reserved. (via SEAPRWire)