BREDARYD, SWEDEN, Sept 28, 2023 – (ACN Newswire via SeaPRwire.com) – In a dedicated effort to enhance child safety standards, Too Consult Sweden AB feels obliged to announce the results of our extensive investigation into the safety of retractable "Safety Barriers" (known in Europe) and "Expansion Gates" (known in the U.S.). This comprehensive study encompassed a meticulous analysis of numerous models available in both European and U.S. markets.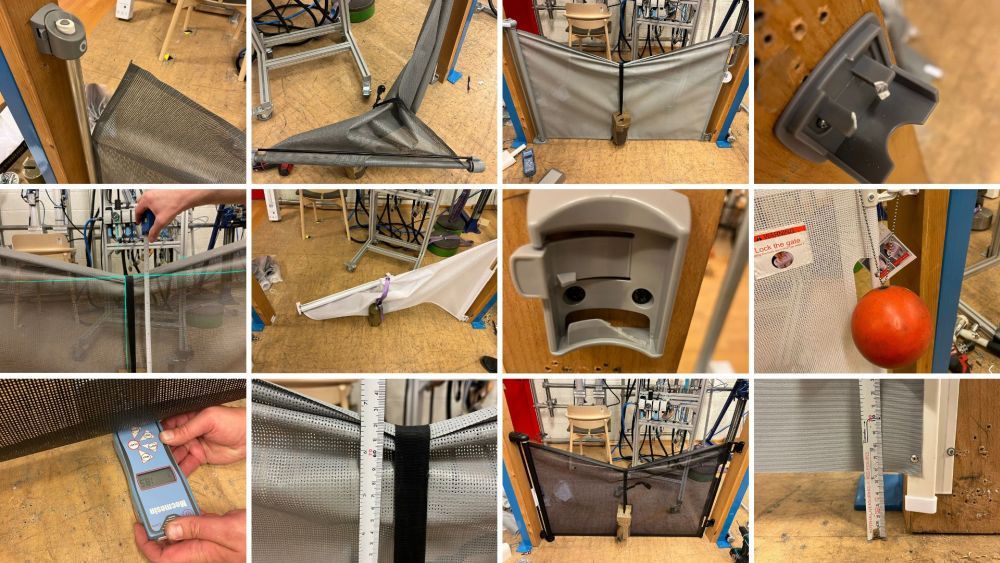 Related Image
Testing at the Research Institutes of Sweden (RISE) – Borås, Sweden
Physical laboratory tests were meticulously conducted by the esteemed state-owned Research Institutes of Sweden (RISE), while chemical evaluations were carried out by SGS-CSTC (Standards Technical Services Co., Ltd) in China.
The tests covered the following aspects:
Product Marking
Purchase Information
Instruction for Use – Manual
Product Registration Card (CPSC 16 CFR 1130), only U.S.
Protective Height
Gaps (Hip Probe/Small Torso)
Protrusion Hazards (Ball-Chain), only EU
Chemical content test of fabric according to:
* EU: EN71-3:2019+A1:2021, 2009/48/EC TSD
* U.S.: 16 CFR 1303 + CPSIA and HR 4040, 16 CFR 1307/CPSIA section 108 and Moorberg V, North States Industries Inc. out of court settlement and California State, AB 652.
Our findings, which bear significant implications for parents and caregivers alike, highlight the widespread availability of safety devices in both territories. The 24 models subjected to rigorous examination encompassed a wide array of over 90 unique brand names, with our analysis laser-focused on key clauses from the European standard EN1930:2011 and the U.S. standard ASTM F1004-22.
The outcome of our comprehensive testing has unveiled critical concerns, as certain models exhibited defects that have the potential to result in severe or, tragically, even fatal injuries to children. Conversely, a select subset of models showcased a safety design that maximizes child protection.
These findings highlight a troubling pattern of neglect or inadequate comprehension of safety standards within both manufacturers and merchants. Furthermore, they underscore the shortcomings of government consumer watchdogs and consumer organizations in monitoring dangerous products within their respective markets.
For more in-depth information about the study and our testing results, please visit the following link: https://medium.com/too-consult-sweden/safety-research-reveals-alarming-dangers-in-many-retractable-child-safety-gates-sold-on-online-d91c73a05236. An overview of the testing results can be viewed here: https://vimeo.com/867816088
In light of these paramount findings, Too Consult Sweden AB is committed to disseminating this crucial information to the public. Further insights, in-depth analysis, and comprehensive details regarding our research can be provided.
For media inquiries, please contact:
Mattias Larsson, Too Consult Sweden AB, +46 705 700 262, info@tooconsult.se
Contact Information
Mattias Larsson, Manager, info@tooconsult.se, +46 705 700 262
Related Images
Testing at the Research Institutes of Sweden (RISE) – Borås, Sweden
Protective Height Testing – Fail
Copyright 2023 ACN Newswire via SeaPRwire.com.